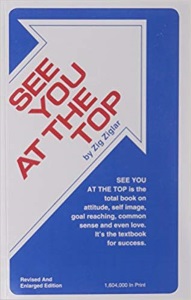 By Zig Ziglar
Even after 45 years, Zig Ziglar's masterpiece, See You At The Top, is as relevant as ever. First published in 1974, See You At The Top explored the idea that you were capable of getting the most out of life. It served as a guide to personal and professional success.
Ziglar reintroduced a revised version of the book in 2000 as the 25th-anniversary edition. It again built on the tenents of success he laid out — honesty, loyalty, faith and strong personal character. And when you dedicate yourself to helping others, you'll find you get so much more in return.
See You At The Top digs into the importance of setting goals and how you can best set those goals — and then go after them. Ziglar gives you details and serves as your guide on your road to success.