FREE Executive Cybersecurity Webinar:
"10 Critical IT Security Protections EVERY Business Must Have In Place NOW To Avoid Cyber Attacks, Data Breach Lawsuits, Bank Fraud and Compliance Penalties"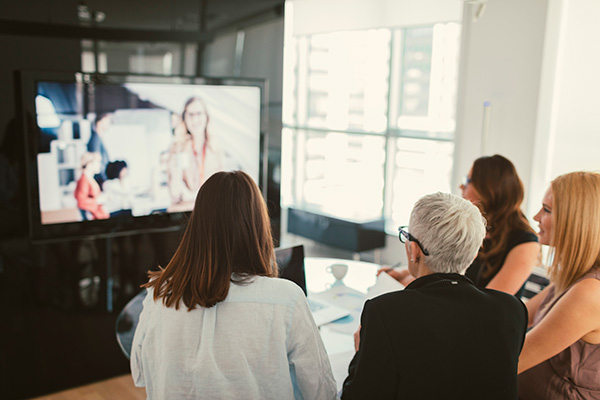 Webinar Details:
LIVE: Thursday, August 24th
Start Time: 2:00 pm
Registration Required. Seating Limited
During This Webinar You'll Discover:
The scary risks of mobile and cloud computing – and 10 critical policies, procedures and protections EVERY business must have in place NOW to protect themselves; overlook even one and you're exposing yourself to security breaches, damaging and expensive litigation, employment lawsuits and having confidential company information exposed to competitors, hackers and cyber criminals.
The #1 security threat to your business that anti-virus, firewalls and other security protocols are defenseless to.
A SHOCKING truth about bank fraud that most businesses don't know about that could (literally) wipe out your bank account.
Why firewalls and anti-virus software give you a false sense of security – and what it REALLY takes to protect your organization against new threats and today's sophisticated cybercrime rings.
Who Should Attend?
C-Level executives and managers who are concerned about: lost or stolen devices, privacy of confidential information, employment litigation introduced when employees use personal devices to access company data and State and Federal laws that carry heavy fines for lost or stolen data. This is of particular importance for those organizations that handle ANY sensitive data such as credit card and financial information, medical records (or serve clients who have medical records) or who simply want to avoid having their bank account wiped out due to a cyber-attack.

Always Work Hard To Exceed Our Expectations
"South Atlantic Bank has been in business since 2007 and from day one Creative Consultants Group has been our trusted IT advisor. Their experience in information services for banks allows us to focus on our core business while Creative takes care of all our Information Technology, IT Security, and Telecommunications needs. I am always confident in recommending Bill and his team as they always work hard to exceed our expectations."
Dick Burch
CFO
South Atlantic Bank

A Trusted Partner That We Couldn't Live Without
"I've had the pleasure of working with Creative since joining Coastal Orthopedics in 2009. Since then I've enjoyed working with a team of talented professionals who constantly exceed my expectations. Our team of 9 providers sees an incredibly high volume of patients every day and we don't have time to waste with equipment and systems that simply don't work. CCG has designed and implemented a comprehensive solution for our practice that has allowed us to focus our time and attention on serving and caring for our patients instead of fighting with our technology. Simply put....Creative Consultants Group is not only a trusted partner that we couldn't live without, they're a trusted partner that we wouldn't want to live without. If you're looking for a technology partner to take your business to the next level, I personally recommend that you not waste another second talking with any other company. Call Creative for the real deal."
Andrew Wade
IT Manager
COastal Orthopedics
Meet Your Presenter:

Bill Hinson holds a 33-year track record of extinguishing IT fires, proactive computer management, saving companies millions of dollars, increasing profits, and earning the trust of executives leading some of the areas smallest and largest corporations....more"