Free Executive Brief Reveals…
The 7 Most Critical IT Security Protections Every Business
Must Have In Place Now To Protect Themselves
From Cybercrime, Data Breaches
And
Hacker Attacks
82,000 NEW malware threats are being released every day. Cybercrime is on the rise. This new malware and these cyber criminals are targeting YOUR BUSINESS and YOUR bank accounts. To make matters worse, a data breach exposing your client or patient data can quickly escalate into serious reputational damage, fines, civil lawsuits and costly litigation.
You need to know NOW if your business and bank accounts are at risk to these threats. Creative Consultants Group has the answer! For a limited time Creative Consultants Group is offering a FREE Assessment of your businesses' risk and exposure to these threats and cybercriminals. To get your FREE evaluation call us now at 843-234-9980 or complete the form on this page. There is no obligation to buy anything and this service is completely FREE to your business.
Creative Consultants Group is the proven local leader in Information Security protection for almost 20 years. We can protect your business against malware and cybercrime but only if you call us now. Don't wait until it is too late. Get Creative Now!
---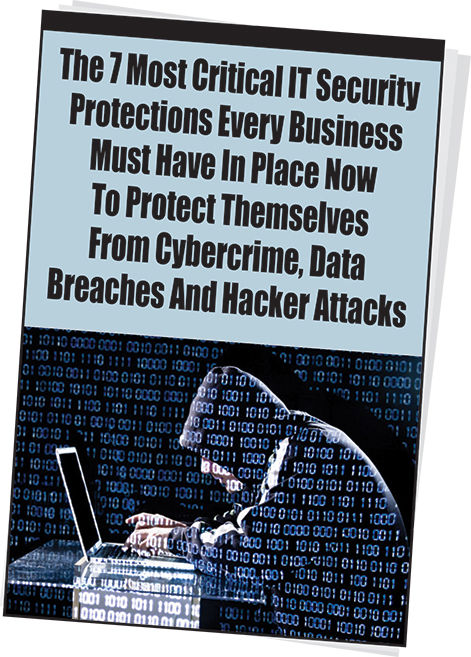 In this Free Executive Brief,
We Cover:
The #1 threat to your business that even the BEST firewalls and anti-virus software can't protect against (and what you need to do now to remedy it).
The biggest security risks with cloud computing and what you need to do to stay safe if you're going to store client data, confidential data and financial information in the cloud.
A common misconception about business bank fraud that will shock you – and 3 simple things you can do to protect your bank account from unauthorized access and theft.
How to keep your network secure with the proliferation of mobile devices, cloud applications, e-mail, and social media sites connecting to your computer network.
Complete The Form On This Page To Request Your Free Cybercrime Report!
Complete This Form To Request Your Free Executive Brief
Important! We hate spam as much (or more!) than you and promise to NEVER rent, share, or abuse your e-mail address and contact information in any way.

South Atlantic Bank has been in business since 2007 and from day one Creative Consultants Group has been our trusted IT advisor. Their experience in information services for banks allows us to focus on our core business while Creative takes care of all our Information Technology, IT Security, and Telecommunications needs. I am always confident in recommending Bill and his team as they always work hard to exceed our expectations.
Dick Burch, CFO, South Atlantic Bank
Creative Consultants Group is always there when we need them. They proactively monitor our systems and fix problems before we know anything is wrong. They are simply the best.
Myrtle Beach, Practice Manager, Radiation Oncology Group